Personal Insurance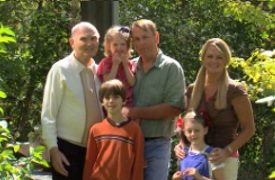 Our goal is to protect you and your family from unexpected events by finding the right coverage at the right rate. What is the right coverage? It's sufficient protection that keeps an unforseen event from becoming a future financial burden.
Our trained agents are here to answer your questions, assess your situation and research the best policy so that we can tailor a package to fit your unique personal insurance needs. So whether you need Auto, Home, Umbrella, Flood or any other personal insurance coverage, you can rest assured that you are protected.

Keep in mind our job isn't done when we write your policy. We strive to build long term relationships with our clients by not only assisting when you need to make policy changes or experience a claim but also filling any coverage gaps as your insurance needs evolve.